Atheist Parents: Parenting Without Belief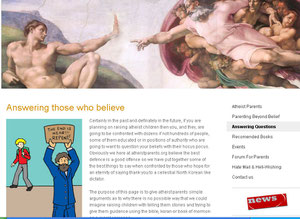 Welcome To Atheist Parents.org! 
Thank you for visiting the new internet site of www.atheistparents.org. We are dedicated to helping parents worldwide to raise well-educated, thoughtful, ethical, socially responsible, environmentally aware, and most importantly, godless children. Your journey as a parent raising atheist children will definitely not be as easy as saying "Cuz Jesus made it that way," or "The devil made me do it." Yet as your children grow up as educated atheists in a world without gods, without fear of eternal damnation for thought crimes as an 8 year old, they will thank you in more ways than you can imagine.
Sign Up for the Newsletter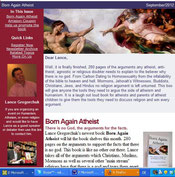 Sign up for the "Atheist Parents Newsletter" (sent approximately 4 times a year) and get up-to-date information on raising Atheist Children. 
Click here to sign up.

Home Schooling Without Religion? Almost Impossible!
3 Reasons Why Humanist Homeschoolers Help Is Going To Change Secular Homeschooling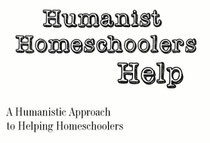 1. Public perception about American homeschoolers is that they are generally religious. This is fairly accurate and so most curricula is authored, published, sold, and used by Christian homeschoolers. Secular homeschooling families traditionally have to rely on non-textbook resources, texts written and published overseas, or heavily edited copies of Christian curricula. Humanist Homeschoolers Help will provide a low-cost option for many families who need a quality secular resource for their homeschool. Our goal is to get as many secular families matched up with a secular resource (one that they may not even know exists!) as possible.

2. Secular resources in this country are new enough that they are often pricey even when used. Humanist Homeschoolers Help intends to take on that burden of purchasing curricula and books so that more families can have access to what they need. To Continue Reading Click Here
The Interview with Lance Gregorchuk Author of "Born Again Atheist"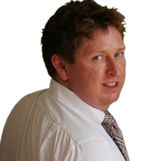 AP: Hello, Lance. Your new book, "Born Again Atheist: The Arguments for the Facts," has now been released by Enlightened Publishing and you have described the book as a real "Game Changer." Why do you think that?
LG: Well, like my last book, I wrote this one for my children. As you know, I wrote my children's book "Great Without Religion" two years ago so I could teach my children at a young age about the scientific method, about understanding facts and fiction, fairy tales and religion. My kids...  Continue reading by clicking here

Get your Free Chapter

Get your free Chapter "The Ten Commandments" from the book Born Again Atheist by Lance Gregorchuk by clicking here and get a "laugh out loud funny" insight into Lance Gregorchuk's newest book on religion, belief systems, and the arguments for the facts. 
The Interview with James S. Morrison
The public high school teacher in the USA who teaches a course in religion????
AP: Teaching religion in public schools must be extremely rare, right?
JSM: It is. Typically when I tell people I teach a religion class in a public high school they look at me as if I had just barbequed a kitten. Liberals immediately become skeptical and concerned that I'm some sort of Jesus freak preaching Christian dogma. Evangelicals react with the same kind of skepticism, but their immediate concern is that I'm an atheist trying to discredit God and Jesus. Needless to say, I usually shy away from telling people what I do for a living.
AP: Are you an atheist?
JSM: People ask me this all the time, and I hesitate to answer it. But the fact that we have words such as "atheist" and "agnostic" and "deist" speaks to the importance we put on . Continue reading click here
Thank you Cynthia for letting us re-print your blogg
An funny and sad story all at once: "Two Faced Jesus"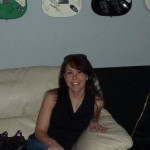 I was 14 years old before I had my first encounter with Jesus Christ. Up to that point, I had heard enough about the basic story to get around in the world—born on Christmas, raised from the dead on Easter, and the whole "Born of a Virgin" thing. But I never had to deal with JC directly until my father "found him" after his second failed marriage.
Up until then, I had been raised by my agnostic mother and militant atheist grandmother, who believed that the very notion of a make-believe man in the sky was for the weak-minded. We celebrated Christmas—by celebrate.... Read more by clicking here
If you are currently weighing your options as a parent as to which god or denomination you should raise your child to believe in, then you might be interested in the following: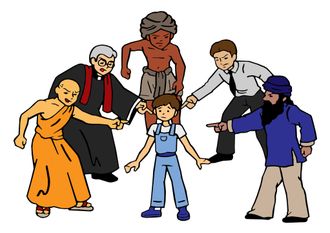 If a god can be defined as: "a supernatural creator and overseer of the universe," then we must include in this definition all deities, goddesses (very big god word for female gods) and supernatural beings. To differentiate between old mythological gods from hundreds and thousands of years ago and modern gods is unnecessary to answer the question "What is a God?"The fact that in Western societies we might prefer to use JHWA, Jehovah, God, or Allah is irrelevant in the question of god, since every belief worldwide is convinced that only their god is the right god.
 
Children are born atheists. They are born without belief; their belief in a god comes ONLY from their parents' beliefs, which are also determined from the century in which they were born and the country in which their parents were born.

Since the beginning of recorded history, which is defined by the invention of writing by the Sumerians around 6,000 years ago, historians have cataloged over 3,750 supernatural beings, of which 2,870 can be considered deities or gods. Yet, those numbers are probably a very conservative estimate because we have no accurate written information before 4000 B.C. This means any deities or gods worshipped by man before this period are unaccounted for.

In truth, the possibilities for gods are nearly infinite. For example, in Hindu the entire living universe is merely a unique manifestation of Ishvara. This leads to the fact that there are 340 million "gods or goddesses" which you can pray to right now.

Some examples of the different deities documented through the last few thousand years are:

Greek: Zeus, Hermes, Hades, Hera, Aphrodite, and so many others
Chinese: Shangdi, Mazu, Shou Xing, Tu Di Gong, etc.
Roman: Juppiter, Mars, Terra, etc.
Norwegian: Odin, Thor, Loki, Njordr, etc.
Hindu: Krishna, Vishnu, Kali, Ishvara, etc.
Shinto: Izanagi-no-Mikoto, Izanami-no-Mikoto, etc.
Celtic: Cernunnos, Damona, Epona, etc.
Egyptian: Ra, Isis, Anubis, Osiris, Horus, etc.
Sumerian: An, Ki, Enlil, Enki, etc.
Babylonian: Sin, Marduk, Ishtar, Nabu, etc.
Persian: Simurgh, Rostam, Gaokerena, etc.
Aboriginal: Bunyip, Kurreah, Mutjinga, etc.

Yet, it must be noted that the dominant monotheistic religions of today who declare that theirs is the only REAL and true god, say that their religion must be better because in the past people believed in many gods and now they only believe in one (meaning less is more). Therefore, atheism is the ultimate form of the advancement of religion. From many gods to few gods, to one god, to no gods. Isn't Evolution an amazing thing?


We would love to hear your comments